Garage Enhancements works with Contur Cabinets to bring you some of the best organizational tools for your garage. If you're one of those people whose 2-car garage is so full that you can barely your first car, then you definitely need some organizational help. Cabinets are a great way to create style and order in your cluttered garage. They end your frustration and help you enjoy your garage in ways you didn't realize you could!
519-220-9714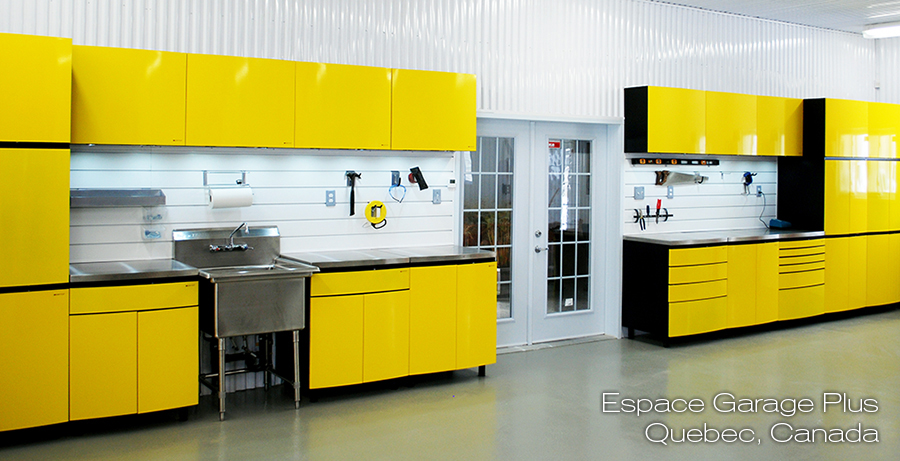 We provide our cabinets from Contur Cabinets. Through this provider we can get any type or style of cabinet that you're looking for. Here are some reasons why we value Contur Cabinets:
Products are attractive (they come in seven different colours)

Choosing the right colour for your garage cabinets can be difficult but Contur cabinets has a replaceable front panel system, which means that you can order new replacement front panels in the colour of your choice, swap out the existing colour using standard hand tools, and voila! Now you have a brand new looking cabinet system at a fraction of the price of replacing a whole set
This replaceable front panel system also allows you to create multi-coloured configurations to customize your garage to your taste. You can mix and match various coloured doors and drawers at no additional charge
Products are ergonomically friendly and high functioning

Affordable

Innovative

Their products have unique features such as:

An upward swinging door which allows for an unobstructed workplace

Handle-less doors and drawers that are aesthetically pleasing

Finger-pull feature allows for effort free opening of drawers and doors with a push to open/push to close mechanism

They manufacture in Canada

Their products are customizable and made to work perfectly in your garage

Environmentally friendly

Components are 100% recyclable

Use state of the art manufacturing methods that greatly reduce their scrap rate

They paint their products using a solvent-free process that eliminates harmful emissions and fumes

Cabinets are made entirely form steel, which makes them long lasting
| | |
| --- | --- |
| | |
Another reason why we work with Contur Cabinets is because they provide affordable storage solutions without leaving out any of the benefits that come an expensive price tag. An example of this is their starter set. It comes with a 12-piece basic set that can be modified whenever you wish, including:
3 HI-KAB modules, choice of 6 colours, flat black finger pulls
2 LO-KAB modules, choice of 6 colours, flat black finger pulls
1 LO-GLIDE module, choice of 6 colours, flat black finger pulls
3 Contoured Solid Maple Butcher Block Countertops, 1-1/2 inches thick
3 mat-black leg kits, adjustable 4"-5" high
All cabinets are 90 inches wide
To learn more about the HI-KAB, LO-KAB, and LO-GLIDE modules click here.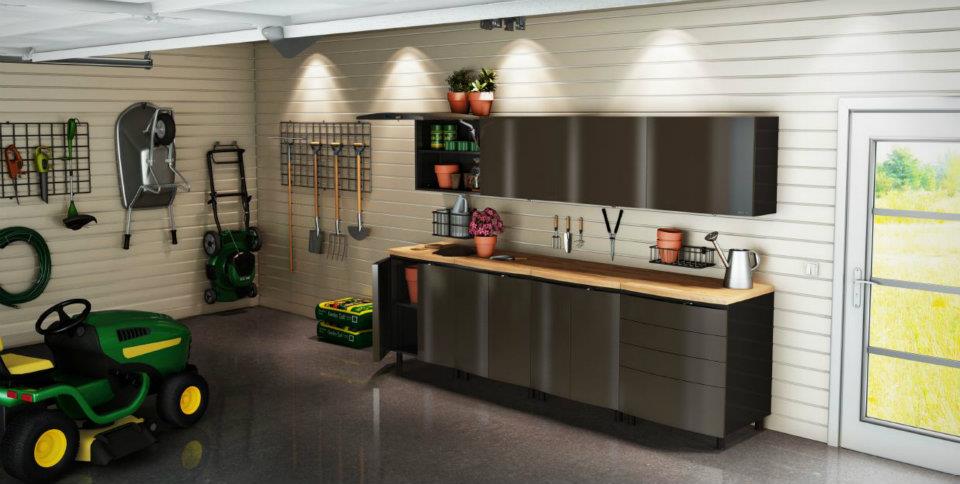 Click the button below to get a free estimate with us at Garage Enhancements to find out how we can help you solve all your garage storage problems.